Sino-Nasal and Allergy Center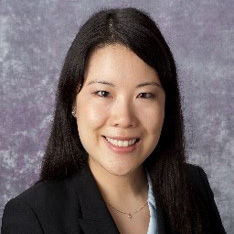 Stella Lee, MD is directing a new initiative to grow the research being done in the Division of Sino-Nasal Disorders and Allergy. Dr. Lee is just the person take on such a huge job. After completing her residency at Yale, Dr. Lee completed a fellowship at Johns Hopkins University, where she trained in both rhinology and skull base surgery. When it came time to focus on a specialized area of medicine, Dr. Lee's decision was clear. According to Dr. Lee, "physicians working in Otolaryngology, and especially sinonasal and allergy disorders, have the ability to greatly impact and improve patients' quality of life. Diseases, such as chronic rhinosinusitis (CRS) and allergic rhinitis (AR) are two of the most common illnesses in this country. The ability to help patients do simple things that most of us take for granted, such as breathe easily, smell, and taste to their fullest ability is very rewarding.
In 2011, Dr. Lee joined the faculty at the University of Pittsburgh and became Dr. Berrylin Ferguson's partner in Sino-Nasal Disorders and Allergy. Together, they have pioneered a wide range of important research in treatment of CRS patients with and without nasal polyps and allergic rhinitis. The opportunity, says Dr. Lee, for research in the field of Rhinology is quite large because there is an immense need. "These disorders like CRS, do not have a known cure and yet, it is such a common illness with significant and truly debilitating symptoms." Here at the University of Pittsburgh, the scope of Dr. Lee's research includes investigating the microbiome of the paranasal sinuses in patients with chronic inflammatory sinus disease, including patients with cystic fibrosis. She and her team have spearheaded several cutting edge clinical trials to treat patients with CRS who have previously been unresponsive to conventional medical and surgical therapies. These treatments include novel medications including targeted monoclonal antibody therapies and immunomodulators.
One priority of Dr. Lee's studies is aspirin exacerbated respiratory disease (AERD), previously known as Samter's Triad. She is conducting clinical research to further determine the pathophysiology of AERD in order to develop new therapeutic options to treat this disorder. It is because of her specialized interest in this condition that a patient under Dr. Lee's care has learned more about Dr. Lee's work and wanted to support her research. The family, wishing to remain anonymous, is launching the Initiative for Research in Sinonasal and Allergy Disorders. With the help of these incredibly generous donors, Dr. Lee would eventually like to establish a Sinonasal and Allergy Research Laboratory, including a tissue bank and a dedicated database. Dr. Lee would use these resources to study the development of biomarkers, as well as gain a greater understanding of how inflammatory triggers and modifiers of the disease occur so that more specific therapies can be developed to treat these debilitating diseases.
"As physicians, our primary responsibility is to focus on patient care, and oftentimes our research can fall by the wayside. It is really so important to make a concerted effort to devote attention to research though, because only through research can we develop new treatments that our patients desperately need."