The Albert C. Muse Prize in Medicine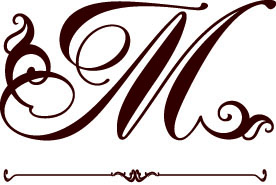 Established in 2001, the Albert C. Muse Prize recognizes the world's leaders in the fields of Ophthalmology and Otolaryngology. Alternating between these two fields each year, this prestigious honor celebrates individuals who have made significant advancements in research and patient care within these two specialties. In 2018, a second honor, the Albert C. Muse Award, was established to recognize individuals who, through innovation and service, have made significant contributions to the Pittsburgh region. We are pleased to honor this the 2020 Muse recipients, Jean Bennett, MD, PhD and Albert Biglan, MD.
2020's virtual Muse event benefited the Department of Ophthalmology's Access to Care for All initiative. This multifaceted plan focuses on improving our services to better meet challenges posed by social determinants of health. Socioeconomic factors determine 80% of a person's health outcomes, so our plan focuses on pairing the innovative therapies and scientific discovery that we have become known for with universal access measures and community investment, in order to provide all patients with sustainable care.
The 2020 Albert C. Muse Recipients for Excellence in Ophthalmology
The 2020 Albert C. Muse Prize for Excellence in Research and Advancement of Care in Ophthalmology
Honoree: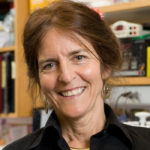 Jean Bennett, MD, PhD
Director, Center for Advanced Retinal and Ocular Therapeutics (CAROT)
University of Pennsylvania Perelman School of Medicine
Professor of Ophthalmology; Cell & Developmental Biology
University of Pennsylvania Perelman School of Medicine
Dr. Jean Bennett, is a physician-scientist with experience/expertise in molecular biology, vector development and gene therapy translational studies. Dr. Bennett has established a true "from bench to bedside" program, and thus she is familiar with steps necessary to go from proof-of-concept all the way to those necessary for testing of safety and efficacy in humans with blinding disease.  Dr. Bennett was the scientific leader of a team that translated reversal of blindness in animal models to demonstration of efficacy and safety in children and adults. Her team was the first to enroll pediatric subjects with a non-lethal disease as gene therapy participants. The team completed both a re-administration study and, with Spark Therapeutics (of which she is a scientific founder), a Phase 3 registration gene therapy trial for congenital blindness, the first randomized, controlled, multi-center gene therapy Phase 3 gene therapy trial targeting a genetic disease. This work led to the first approved gene therapy for inherited disease in USA (2017) and in Europe (2018) and more recently in the UAE (2019). This is also the first approved gene therapy product targeting a retinal disease worldwide. Through her Center, the Center for Advanced Retinal and Ocular Therapeutics (CAROT) at the University of Pennsylvania, Dr. Bennett continues to develop gene-based therapies for other retinal degenerative diseases and to tackle some of the limitations of current gene therapy technologies. She mentors scientists and physicians at all career stages, serves on a number of advisory panels, and is an active member of non-profit patient-oriented foundations.
---
The 2020 Albert C. Muse Award for Excellence in Innovation and Service in Ophthalmology
Honoree: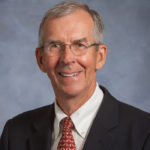 Albert Biglan, MD
Retired Clinical Associate Professor of Ophthalmology
University of Pittsburgh School of Medicine
Director of Ophthalmology,
UPMC Children's Hospital of Pittsburgh
Dr. Albert Biglan arrived in the City of Pittsburgh as a medical resident nearly 50 years ago and since that time, not only became but has remained a leader of the Department of Ophthalmology.  His skills as a pediatric ophthalmologist are internationally renowned and he served Ophthalmology with pride and distinction as the Chairman of Pediatric Ophthalmology.  During his tenure as a resident, fellow and then clinician, Dr. Biglan was a leader among his peers and this continues today, well into his retirement.  He is consistently the first alumnus to step up to offer his assistance to the Eye & Ear Foundation to help connect with Ophthalmology alumni.  Along with his wife Barbara, Dr. Biglan hosted the Art of Vision donor cultivation event at his residence for the Foundation in September 2015.
Additionally, Dr. Biglan has served the philanthropic community of Pittsburgh with great devotion.  As Chairman of the Board of the Phipps Conservancy, he ushered in the capital campaign that created the funding that allowed Phipps to update its facilities with state of art 'green' spaces.  Dr. Biglan also shares his talents with the Boards of the Western Pennsylvania School for the Blind and the Carnegie Museum of Natural History, where he is the co-chair of the Nominating Committee.
The Muse Award is for local excellence in medicine but also for statesmanship, which Drs. Salvitti and Myers exemplified the last two years.  Dr. Biglan expands upon the concept of statesmanship by having stewarding many legacy organizations in Pittsburgh into a new era.