Register for the Muse Virtual Cocktail Party with Dr. Sahel and Honorees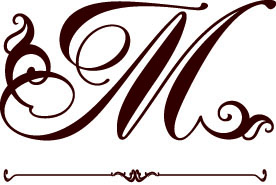 Each year, the Chairmen of the Departments of Ophthalmology of Otolaryngology select a cause to which donations made in honor of the Muse Prize recipients are allocated. This year, Dr. José-Alain Sahel has requested that these funds support the Access to Care for All initiative of the Department of Ophthalmology.
The Access to Care for All Initiative is a multifaceted plan that focuses on improving our services to better meet challenges posed by social determinants of health. Socioeconomic factors determine 80% of a person's health outcomes, so our plan focuses on pairing the innovative therapies and scientific discovery that we have become known for with universal access measures and community investment, in order to provide all patients with sustainable care. We are pleased to honor this year's recipients, Jean Bennett, MD, PhD and Albert Biglan, MD.
Join us for an intimate cocktail party for Gold and Silver Patrons of the Muse Prize begins at 5 pm which includes conversation with the honorees and José-Alain Sahel, MD, Distinguished Professor and Chairman of the Department of Ophthalmology at the University of Pittsburgh, Endowed Eye & Ear Foundation Chair, and the Exceptional Class Professor, Sorbonne University, Paris. In addition, Gold Patrons will receive a special gift delivered to their residence to commemorate the evening.
Gold Patrons - $500 ($450 is tax deductible)
Silver Patrons - $250 (all of which is tax deductible)
If you would like to decline our Gold Patron gift to donate your full $500 to EEF, please write "Decline Gift" in the Leave a Comment box below.
Muse Prize Recipient
Jean Bennett, MD, PhD
Director, Center for Advanced Retinal and Ocular Therapeutics (CAROT)
University of Pennsylvania Perelman School of Medicine
Muse Award Recipient
Albert Biglan, MD
Retired Clinical Associate Professor of Ophthalmology
University of Pittsburgh School of Medicine
Director of Ophthalmology,
UPMC Children's Hospital of Pittsburgh
Register for the event using the secure donation form below.
Have questions or having trouble donating? Call the Eye & Ear Foundation at (412) 864-1300.