Message
Message from Dr. Sahel
Our Team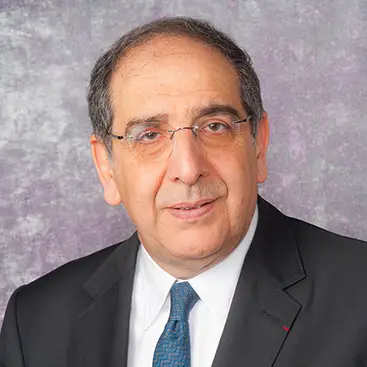 Distinguished Professor and Chairman, Department of Ophthalmology
Eye & Ear Foundation Endowed Chair
The University of Pittsburgh School of Medicine
Exceptional Class Professor, Sorbonne University, Paris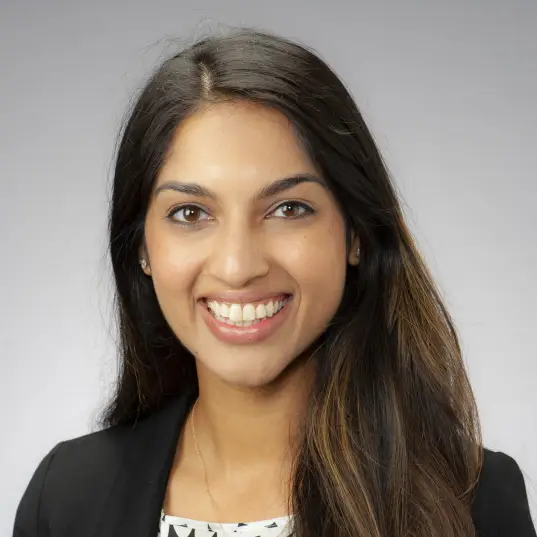 Assistant Professor
Department of Ophthalmology
Division of Cornea and Refractive Surgery
The University of Pittsburgh School of Medicine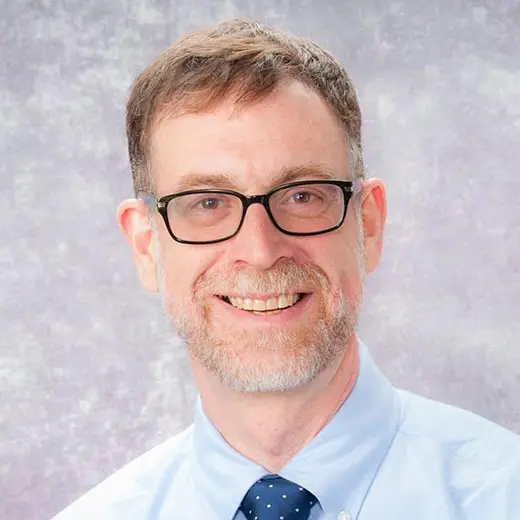 Vice Chair, Medical and Resident Education
Professor, Department of Ophthalmology
Director, Ophthalmology Residency Training Program
The University of Pittsburgh School of Medicine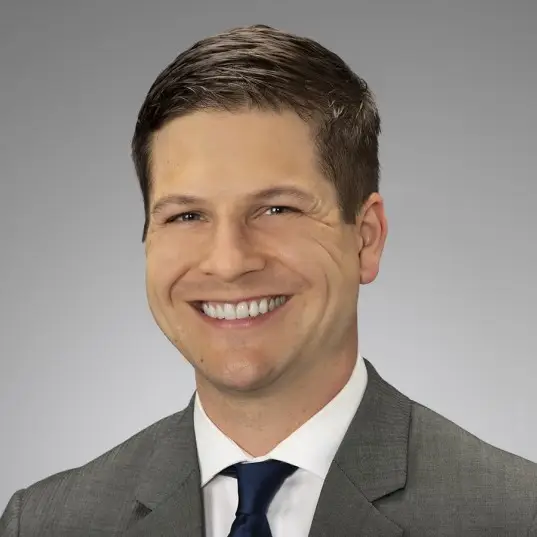 Assistant Professor
Department of Ophthalmology
Glaucoma Service
The University of Pittsburgh School of Medicine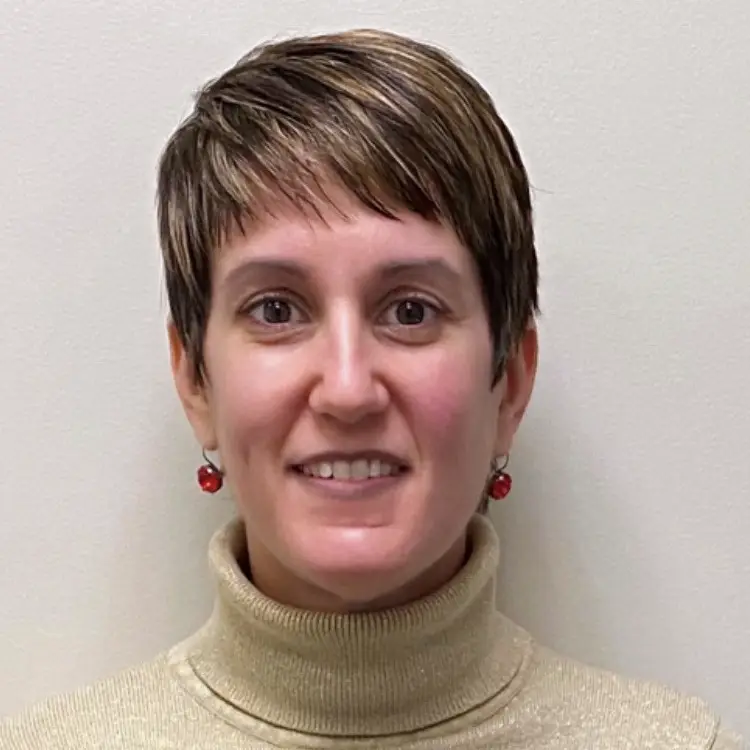 Dana McGinnis-Thomas, MHA
Patient Navigator
Department of Ophthalmology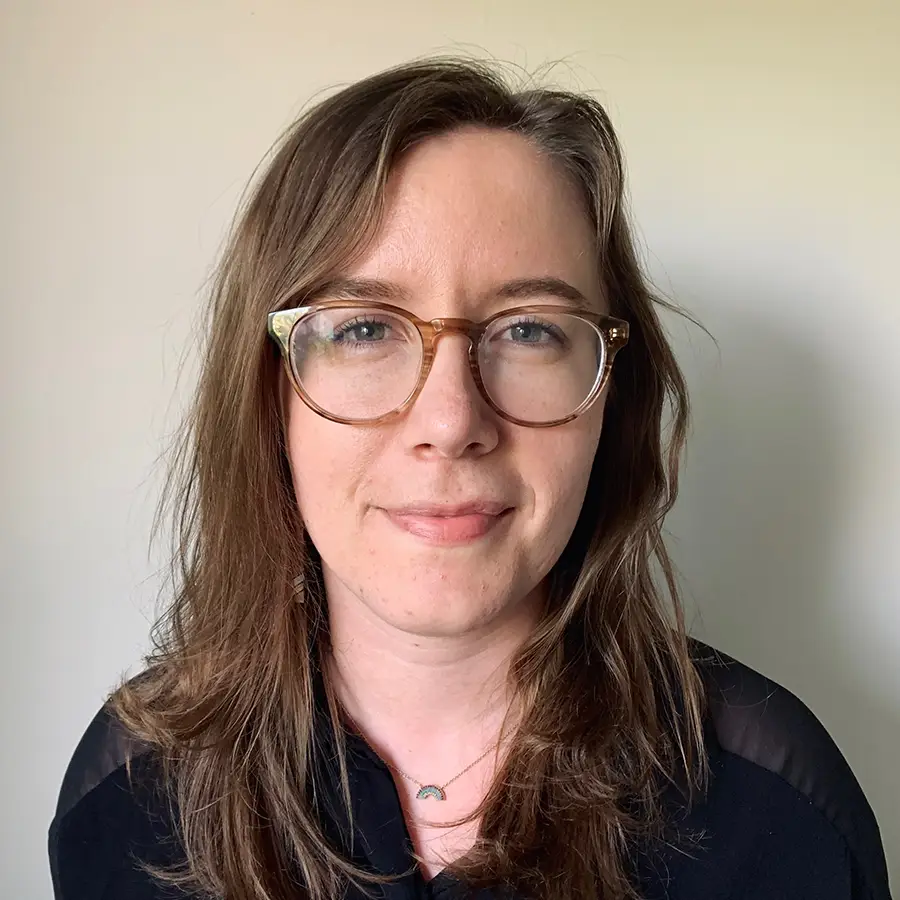 Katie Cecconi
Community Service Program Coordinator
Department of Ophthalmology
Addressing the Social Determinants of Vision Health
The Department of Ophthalmology at the University of Pittsburgh School of Medicine is striving to increase access to ophthalmic care in Pittsburgh and its surrounding communities.
Andrew Williams, MD, Assistant Professor of Ophthalmology, said the Department is taking one step at a time to understand the problem of access to care and to address the community's needs.
Access to Eye Care
Access to Eye Care refers to the timely use of personal health services, and the ability of patients to access care is influenced by both individual (income, education, disability, level of trust in the healthcare system) and environmental factors (location and the number of providers).
According to Dr. Williams, access to care is more than just finding appointment slots and putting people in them. It involves completely understanding all the individual social factors and barriers individuals face in maintaining those appointments. To improve access, we need to assess barriers to care, which are closely tied to social health determinants.
Social Determinants of Health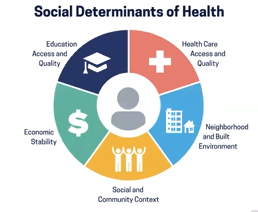 Social determinants of health are defined as the conditions in the environments where people are born, live, learn, work, and play. When thinking about social determinants of health, the topic is typically divided into five domains: healthcare access and quality, neighborhood and the built environment, social and community context, economic stability, and education access and quality. Dr. Williams and Dr. Sahel published an article on this topic called "Addressing Social Determinants of Vision Health." Read our Sight+ Sound article for more.
Understanding Barriers to Care in Our Community
To begin understanding the barriers to care that people in our community are facing, a survey was conducted with attendees at the Mission of Mercy event in 2020. Three-­fourths of screening attendees reported at least one barrier. When asked what obstacles they had in visiting an eye doctor, common themes emerged:
Medical Cost/Insurance
Difficulty navigating the system for appointments
Transportation
Provider accessibility
The group published an article based on its findings called "Characteristics Associated with Barriers to Eye Care: A Cross-Sectional Survey at a Free Vision Screening Event."
Roadmap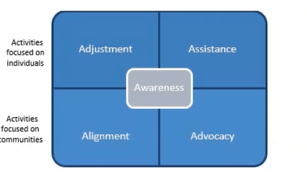 Addressing patients' social determinants of health and barriers to care is a complex task. The team utilizes the framework displayed in this graphic, thinking about solutions through the lens of Awareness, Adjustment, Assistance, Alignment, and Advocacy.
Awareness
The first step in addressing patients' needs is identifying what needs are most urgent and most prevalent. In the clinic, this involves administering social risk screening questionnaires. The UPMC Eye Center has been piloting these screenings in order to gather data about barriers patients are facing.
Assistance
The primary way the Department of Ophthalmology assists patients facing barriers to care is through their Patient Navigator. Read more about her work below.
Adjustment
Clinical care must be provided that accommodates social barriers, like adapting written education materials with attention to health literacy and offering telemedicine appointments.
Alignment
In order to assist the greatest number of patients with the best possible care, the Department is focused on aligning its programs and goals with long-standing, established organizations in the community. Two examples of their community vision outreach programs are the Guerrilla Eye Service and the Mission of Mercy, both of which can only exist in partnerships with community-based organizations. More information on these two interventions can be found below.
Advocacy
Policies must be promoted to address health and social needs. This means promoting investment in research on health disparities and community-engaged research and advocating for policies that advance access to eye care.
Future Initiatives
Integrative Eye Center
The Department of Ophthalmology and the Eye & Ear Foundation has big plans for how to continue the important work of improving access to care. As we approach the opening of the new Vision Institute at the UPMC Mercy Pavillion, there are several projects underway. For example, the Department is hiring a Patient Counselor to educate patients with certain diagnoses and help them understand the importance of follow- up care. There is also a push on the organization-wide level at UPMC to address food insecurity and transportation barriers.
Community Partnership
We know that these initiatives will only be effective if they are grounded in the input and experience of community members and organizations. Conversations are consistently happening between physicians, administrators, other UPMC and EEF staff, and community stakeholders, so we can align our goals and collaborate on solutions.
Continue to measure outcomes
As this work continues, it is essential that we continue research to track the outcomes and adjust the interventions accordingly. One ongoing research project, led by Dr. Williams, Dr. Lauren Wasser, and Julie Cassidy, is to look at the follow-up rates of patients who attended Mission of Mercy in 2021 and 2022. The results of this study will heavily impact the way follow-up appointments are scheduled for patients at MOM 2023.
Webinar
Evan Waxman, MD, PhD, Andrew Williams, MD, Sabrina Mukhtar, MD, and Dana McGinnis-Thomas, MHA discussed their efforts in the Eye & Ear Foundation's November 29, 2022, webinar entitled, "Taking the First Step: Improving Access to Care in Ophthalmology."
Healthy Vision Lab
Led by Andrew Williams, MD, the Healthy Vision Lab is an interdisciplinary research group that seeks to improve vision health by understanding and addressing barriers to care. The Healthy Vision Lab brings together epidemiology, big data analysis, and health services research to address important public health issues in ophthalmology, such as follow-up for chronic eye disease and social determinants of vision health.
Ongoing projects include utilizing a national database to measure the magnitude of follow-up loss in glaucoma care, understanding reasons for appointment "no show," measuring the success of patient navigation in ophthalmology, and examining the impact of community-based initiatives for vision health.
Team members:
Postdoctoral associate: Lauren Wasser, MD
Research assistant: Julie Cassidy, BS
Publications (in 2022):
Williams AM, Schempf T, Liu PJ, Rosdahl JA. Loss to follow up among glaucoma patients at a tertiary eye center over 10 years: Incidence, risk factors, and clinical outcomes Ophthalmic Epidemiology 2022; 1-9. PMID: 36154557.
Atta S, Zaheer HA, Clinger 0, Liu PJ, Waxman EL, McGinnis-Thomas D, Sahel J-A, Williams AM. Characteristics associated with barriers to eye care: A cross-sectional survey at a free vision screening event. Ophthalmic Research 2022. PMID: 36063808.
Schempf T, Kalra G, Commiskey PW, Bowers EM, Davis A, Waxman EL, Fu R, Williams AM. Accuracy assessment of outpatient telemedicine encounters at an academic ophthalmology department. Journal of Academic Ophthalmology
2022; 14(02):e193-200.
Williams AM and Sahel J-A. Addressing social determinants of vision health. Ophthalmology and Therapy 2022. https:/ /doi.org/10.1007 /s40123-022-00531-w. PMID: 35674883.
Williams AM, Weed JM, Commiskey PW, Kalra G, Waxman EL. Prevalence of diabetic retinopathy and self-reported barriers to eye care among patients with diabetes in the emergency department: the diabetic retinopathy screening in the emergency department (DRS-ED) study. BMC Ophthalmology 2022;22:1-7. PMID: 35624427.
Patient Navigator
Funded by the Eye & Ear Foundation, the Department of Ophthalmology hired a Patient Navigator to assist patients, ensuring no one falls through the cracks.
In order to achieve optimal health outcomes, patients must be connected with vital social resources. As the Department's Patient Navigator, Dana McGinnis-Thomas, MHA, acts as the liaison between the patient, healthcare system, and community. McGinnis­-Thomas employs creative thinking and problem-solving to address nearly any need that would otherwise prevent a patient from receiving the eye care they need.
A recent study found that she received 130 referrals for 125 patients over a three­-month period. Of that group, 98% were resolved with intervention, and 90% with resolution. It is a highly successful program with 4.87/5 patient satisfaction.
"Building trusting relationships with the patient and community partners is critical to successful patient navigation," states McGinnis-Thomas.
Guerrilla Eye Service
Dr. Jake Waxman MD, PhD, Professor of Ophthalmology and Vice Chair, Medical and Resident Education, in the Department of Ophthalmology, Director of UPMC Eye Center at Mercy Hospital is also the Founder and Director of the Guerrilla Eye Service.
The Guerrilla Eye Service (GES) was established in 2006 to provide free comprehensive eye exams to patients who are uninsured, underinsured, or face other barriers to care. Medical students, residents, and faculty put on three GES clinics or "missions" each month, rotating through around 10 primary care sites and community clinics (a fast­ growing number). The team travels with a van full of portable equipment, sees 10-15 patients each time, and connects patients to the Community Service Program Coordinator, Katie Cecconi, for follow-up care.
To read further, please see: Guerrilla Eye Service – Eye & Ear Foundation of Pittsburgh
Community Service Program Coordinator
Katie Cecconi was hired in September 2022 as the Department of Ophthalmology's first Community Service Program Coordinator. Cecconi was brought on to organize and expand the community service efforts within the Department. One part of her role is helping to address the issue of loss to follow-up by serving as the primary contact for patients seen at GES events who need further evaluation or care and connecting patients to the Patient Navigator when appropriate. She is also developing relationships with partner organizations to ensure that the Department's efforts are aligned with the needs of the community.
Community Outreach Committee
Social, cultural, and economic conditions challenge the ability of health providers to bring the best medical care to all our citizens. The Eye & Ear Foundation formed a Community Outreach Committee (COC) to meet that challenge. Led by Chair, Nancy Washington, PhD, the Committee is comprised of EEF Board Members and community leaders. Its mission is to support the initiatives of the Departments of Ophthalmology and Otolaryngology at the University of Pittsburgh which provide health care and related services to the medically underserved communities of our region with a view to eliminating disparities in healthcare, including all those listed on this page.
This newly formed Community Outreach Committee has spent its first-year interviewing, examining, and learning about the programs that are currently being directed by the Departments, the closely related nonprofit organizations doing work in the field, and the strengths and resilience of the communities we wish to serve. Most recently, the COC heard from representatives from the Center for Healthcare Solutions and Allegheny Health Network's Center for Inclusion Health to learn about the ways they are partnering with Community Health Workers to support various populations in Western Pennsylvania.
Get to Know Our Partners
Mission of Mercy
The Mission of Mercy (MOM) is an annual two-day event providing dental, vision, and hearing services. In 2021, 273 patients were seen for eye care, with 233 eyeglasses prescribed and 42 follow-up appointments made. In 2022, over 700 patients were seen, 681 free eyeglasses were prescribed, and 79 follow-up appointments were made.
The next Mission of Mercy event will be June 23-24, 2023 at the David L. Lawrence Convention Center.
Learn about MOM's impact and sign up to volunteer: mompgh.org
Brother's Brother Foundation
This organization helps bridge the gap between aid and sustainability by supporting localized programs and providing essential resources in the areas of healthcare, infrastructure, disaster response, and education.
Brother's Brother Foundation has generously offered to donate a state-of-the-art vision screening van to the Department of Ophthalmology to be used for the Guerrilla Eye Service and other community mission work. This type of mobile health clinic is a dream come true for the department, as it will significantly expand the type of community service they can provide and the populations they can reach.
Learn more about the work being done at BBF: brothersbrother.org
Vision to Learn
This nonprofit utilizes mobile clinics to bring eye exams and glasses free of charge to children who otherwise might not receive vision care. The UPMC Eye Center helps with the more complex cases. If a child is screened and needs more than just glasses, they get a referral to UPMC Children's Hospital and then the Department of Pediatric Ophthalmology. UPMC Children's helps them get the right kind of care and at a free or reduced rate.
The Eye & Ear Foundation aims to work with Vision to Learn in the near future to serve a broader population through the partnerships Vision to Learn has established with public schools in the Pittsburgh area. The hope is, through a collaborative effort by Vision to Learn, the Guerrilla Eye Service, and the Ronald McDonald Care Mobile Medical Clinic, to provide large-scale eye care events for students and their adult family members.
Vision to Learn also participated in Mission of Mercy in 2022 to provide pediatric vision screening while the UPMC Eye Center provides care to adults who otherwise lack access.
For more information on how the Eye & Ear Foundation partners with Vision to Learn, read this article.
Find the Vision to Learn website here: visiontolearn.org
Contact

203 Lothrop Street
Suite 251 EEI
Pittsburgh, PA 15213
412-864-1300
contact@eyeandear.org