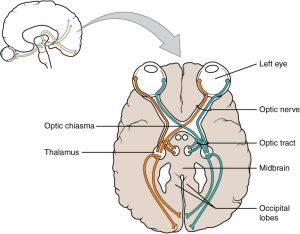 A central component of the new Pittsburgh Vision Institute will be a dedicated Center for Cortical Vision, aimed at restoring visual perception in patients who have experienced retinal degeneration. One of the leading causes of blindness in the Western World, retinal degeneration occurs in a variety of pathological conditions, including ocular trauma, glaucoma, diabetic retinopathy, tumors, and optic neuropathies.
An expert team of clinicians and researchers at the University of Pittsburgh will continue to build upon existing collaborative efforts with the Brain Institute of Pittsburgh and Carnegie Mellon University as well as many international scientists, including those at the Institut de la Vision in Paris, founded by Ophthalmology Chairman Dr. José-Alain Sahel, MD.
The Center for Cortical Vision will focus on cutting-edge patient care, creating a path towards vision restoration by integrating the work being done in various fields such as Neuroscience, Molecular Biology, Computer Vision, Bioengineering, Electronic Design, Manufacturing, Surgery, and Instrumentation Design. This innovative work will continue to make the University of Pittsburgh a world leader in vision care, while providing hope for patients around the world.
To support this groundbreaking work, donate to The Eye & Ear Foundation.