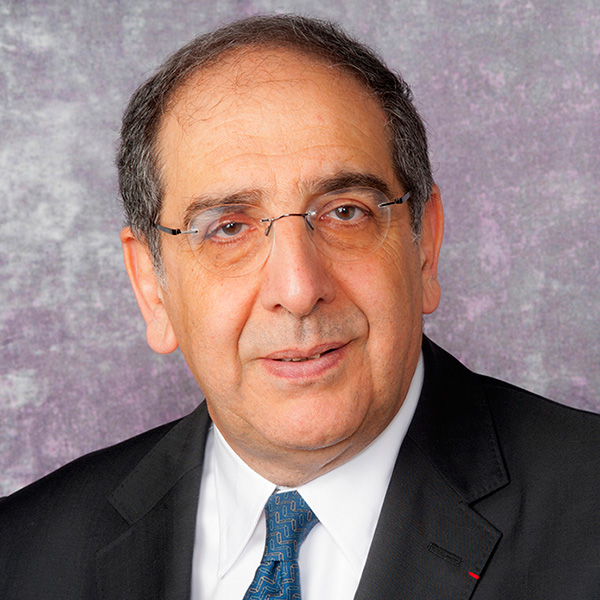 "Understanding how the brain is processing visual information is one of the key steps toward restoring some sight to patients who suffer from currently untreatable blinding conditions that result from damage to the visual pathway, especially the connections between the eye and the brain. New technologies including brain-computer interfaces, optogenetics, and signal processing will emerge that have the potential to change lives."
José-Alain Sahel, MD
Distinguished Professor and Chairman
Department of Ophthalmology
The Eye & Ear Foundation Endowed Chair
University of Pittsburgh School of Medicine
Exceptional Class Professor at Sorbonne Université, Paris
Vision is one of our most precious physiological functions and mediates a major part of our relationship to the world and others. As the world's population is growing and aging, the number of people living with visual impairments will triple, from 200 to 600 million, by 2050.
Here, in the Department of Ophthalmology at the University of Pittsburgh and UPMC Vision Institute, preserving and restoring sight for our patients is our mission. Every day, our entire team is working towards advancing research to discover new therapies with the ultimate goal of restoring vision. In doing so, we conduct translational research in vision restoration and rehabilitation, leading to first-in-man clinical trials and the development of novel therapies for patients.
To best serve a patient as a whole being, and not just the condition that limits their sight, we need to radically reconceptualize the way we deliver care. We want to work hand in hand with individual patients to understand what their life with vision loss is like and try to formulate a multifaceted plan to reduce their struggles. We work to identify a treatment plan that is customized to be the most effective. By perfecting this model of care, we will have the ability to apply what we learn to the care of people living with vision loss both locally and globally. This is a major, very ambitious, but much-needed effort to develop genuine patient-centric care. These efforts are led by Dr. José-Alain Sahel, Distinguished Professor and Chairman of Ophthalmology, a clinician-scientist conducting research on vision restoration in retinal degenerative diseases (optogenetics).
Learn more about Dr. Sahel in his brief biography.
Click here to view the video transcript.
Learn about Clinical Trials at the University of Pittsburgh Department of Ophthalmology.