Sino-Nasal disorders remain a key area of the research taking place in the Department of Otolaryngology at the University of Pittsburgh School of Medicine. Under the direction of Stella Lee, MD, researchers and clinicians continue to study the complex, yet very common sino-nasal disorders that affect so many of us on a daily basis.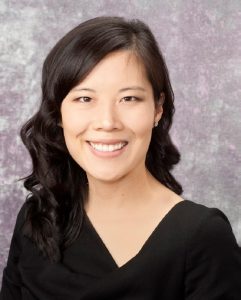 "One of the most interesting and inspiring aspects of my work is the ability to develop innovative ways to tackle difficult problems," says Dr. Lee, who treats a variety of illnesses ranging from allergies to chronic rhinosinusitis. Rhinosinusitis is an inflammation of the sinuses and nasal cavity and affects between 10 and 30 percent of people in the United States each year. Patients who suffer from rhinosinusitis experience a wide range of side effects, sometimes including a decreased ability to smell. Using essential oils and special training, Dr. Lee is helping to teach her patients how to smell properly again despite their condition.
Among Dr. Lee's research projects is the ongoing development of a tissue bank which allows Dr. Lee to test allergen reactions to better understand them. As the tissue bank is constantly expanded upon, Dr. Lee is hopeful that it will allow her and her team to develop methods that will not only be used to treat an allergic reaction, but prevent them from occurring entirely in the first place. This would be welcome news to the nearly 50 million Americans who currently experience some form of allergic reaction each year.
Of course, none of this would be possible without the continued support from Eye & Ear Foundation donors. "Generous and engaged patients are integral to the progress we can make in understanding complex diseases like CRS and develop more effective therapeutics," Dr. Lee says. Together, we can help Dr. Lee bring peace of mind to patients around the world.
If you would like to support the groundbreaking research of Dr. Stella Lee, select Sino-Nasal Research on the Eye & Ear Foundation's donation page.