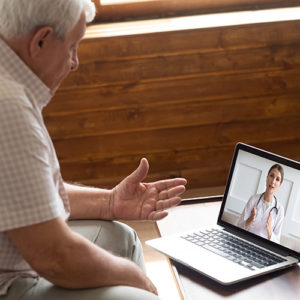 The COVID-19 viral pandemic has arrived in Western Pennsylvania. Governor Tom Wolf has called for preventative measures to limit the spread of this disease, including frequent hand washing, cleaning surfaces, and social distancing.  On Monday, March 23, Governor Wolf and Health Secretary, Dr. Rachel Levine, issued a "stay at home" order for the counties most affected to mitigate spread.
Our response to this pandemic has been to continue to provide services while avoiding unnecessary exposures by restricting visitation to keep patients and employees safe.
Many patients have cancer care underway, and these necessary treatments continue. However, our routine clinical activities have been modified to protect both our patients and health care providers.  Our surgeons, health care providers, and staff have been divided into teams to reduce the chance of exposures. In addition, we have implemented modifications during surgery to minimize exposure and spread.
Supportive services are being offered using the phone and telehealth approaches.  By taking advantage of the internet to connect patients with their healthcare providers, clinicians can treat and diagnose patients without risking exposure to disease. Telehealth, or telemedicine, is also beneficial to those who live in more remote parts of the region, as it does not require traveling to a clinic or hospital, which can be burdensome to many. In our Department of Otolaryngology, we are helping people in need of assistance with hearing aids by using telehealth techniques. Similarly, patients who are experiencing swallowing difficulty, as a result of cancer or other reasons, can get advice and help with therapeutic techniques from their specialists.
We continue to keep abreast of the changing situation and are dedicated to serving our community.
All my best,
Jonas T. Johnson, MD
Distinguished Service Professor and Chairman
Department of Otolaryngology
The Eugene N. Myers Endowed Chair
University of Pittsburgh School of Medicine
To use MyUPMC for virtual visits follow this link: https://www.upmc.com/coronavirus/video-visits.