Sight + Sound, Fall 2020
by Heather Chronis Danek and Craig Smith
Ambassador
"A person who acts as a representative or promoter of a specified activity."
The Eye & Ear Foundation is proud to announce the inaugural class of Ambassadors for the organization. Voted on and approved by the Board of Directors of the Foundation, this group of individuals has a passion for the work of the Departments of Otolaryngology and Ophthalmology at the University of Pittsburgh. Each, in their own way, brings a desire to help grow the breadth and the reach of the Eye & Ear Foundation along with helping to raise significant funding from their unique network of family, friends, and colleagues.
Introducing the inaugural Ambassador class: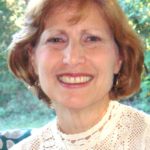 Gail Bleach, PhD first contacted the Eye & Ear Foundation over five years ago to express interest in vision restoration research. A retired clinical psychologist, Dr. Bleach, built a successful practice in Silver Springs, Maryland. Dr. Bleach said it has always been her intention to spend her retirement as a philanthropist, specifically raising support for vision research, as she has cared for her younger brother, now 65, who has been blind since birth. Dr. Bleach also would like to begin making connections on behalf of the University of Pittsburgh's vision research and has expressed a desire to host events on behalf of the Eye & Ear Foundation in the DC area.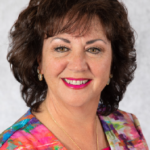 Mary Crawford is the Founder and CEO of Crawford Consulting Services, a large construction consulting firm based in the Penn Hills area. Ms. Mary founded the company in 1993 and is the sole owner. Some of the more recognizable projects that Crawford Consulting Services has worked on are U.S. Bank Stadium in Minneapolis, Smithsonian Environmental Research Center in Maryland, and the U.S. Military Academy Science Center at West Point. Mary has been a supporter and donor of the Eye & Ear Foundation since 2011, with an interest in both Otolaryngology and Ophthalmology research.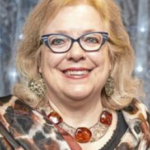 Peggy Smyrnes-Williams, JD, currently serves as Vice President of Ladies Hospital Aid Society at UPMC Montefiore.  In that role, Mrs. Smyrnes-Williams has advocated support for the Eye & Ear Foundation for three separate Ladies Hospital Aid Galas.  In addition, she is a devoted supporter of a wide variety of Foundation projects, including the new Vision Institute and the Head and Neck Cancer Survivorship Program.  Mrs. Smyrnes-Williams holds memberships on the Carnegie Museum of Natural History Board of Directors and the Pittsburgh Festival Opera.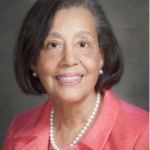 Nancy Washington, PhD, a long-time supporter of Ophthalmology research at the Eye & Ear Foundation, joined the Foundation's Board of Directors in 2018. A passionate proponent of spreading healthcare into underserved areas of Pittsburgh, Dr. Washington has been a community leader for over 30 years. In addition to the Eye & Ear Foundation Board, Dr. Washington is a member of the Carnegie Museum of Art Advisory Board and the Point Park University Board.