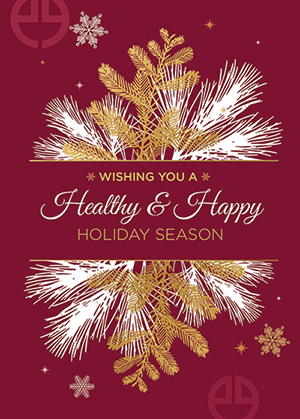 In the spirit of the holidays, I want to express my appreciation for all who have stayed connected with us during this difficult year. I thank you for trusting in us and supporting us as we adapted to the circumstances posed by the COVID-19 pandemic. It became clear to us, early on, that even in times of global unrest, the need for innovative medical research and access to quality health care never ceases.
How your support will make an impact
Improving models of care and providing access for those in need through the Head Neck Cancer Survivorship program, HearUp, the Guerilla Eye Service, and Pittsburgh CREATES.
Stimulating groundbreaking research for Cortical Vision, Tinnitus, Cornea Regeneration, Personalized Medicine, Optic Nerve Regeneration, Glaucoma, Voice, Balance Disorder, and Macular Degeneration.
Ways to Give
There are several ways to support the research and educational efforts of the Departments of Ophthalmology and Otolaryngology at the University of Pittsburgh.
Checks made payable to the Eye & Ear Foundation and mailed to 203 Lothrop Street Suite 251 EEI Pittsburgh, PA 15213.
When shopping at Amazon, connect through Amazon Smile and choose the Eye & Ear Foundation as your charity.
Our United Way Codes:

9940321 Eye & Ear Foundation of Pittsburgh
929792 Department of Ophthalmology – Eye & Ear Foundation
1006724 Department of Otolaryngology – Eye & Ear Foundation

A planned gift – learn more on our Planned Giving page
I welcome any questions regarding the Eye & Ear Foundation or would be happy
provide more details on our research. I can be reached at 412-864-1300 or lawtons@eyeandear.org.
I wish you and your loved ones a happy and healthy holiday season!
Warmest wishes,
Lawton Snyder
Chief Executive Officer
Eye & Ear Foundation
at the University of Pittsburgh