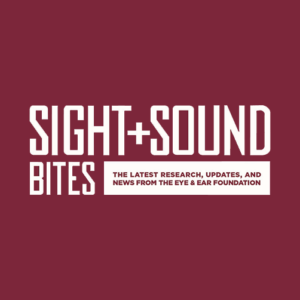 Join us on Friday, March 5th at Noon for our upcoming webinar, Sight + Sound Bites: Tackling the Eye Disease and Pain of Shingles. This webinar features Deepinder Dhaliwal, MD, L.Ac, Paul (Kip) Kinchington, PhD, and Gaurav Prakash, MD from the University of Pittsburgh School of Medicine. Following the presentation, there will be a Q&A where our panelists will answer questions from our audience.
To register for this webinar, visit https://zoom.us/webinar/register/5116147821741/WN_Azm-4Cm0RV210xzNTe0d_A
Visit https://eyeandear.org/donate to support our research and educational efforts. Please register for the mailing list to stay informed on our research and patient care advances. Should you have any questions please email Craig Smith at craig@eyeandear.org.