Sight + Sound, Fall 2021
The Departments of Ophthalmology and Otolaryngology is proud to announce that this year's winners of the Wiegand Entrepreneurial Research Award are Christopher Cunningham, PhD, in the Department of Otolaryngology and Debasish Sinha, PhD, of the Department of Ophthalmology.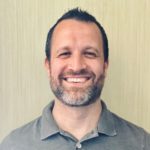 Dr. Cunningham received his Bachelor of Science degree in Biology from Brigham Young University-Idaho, where he realized his interest in neuroscience. He obtained his PhD in Neuroscience at the University of California-Davis, studying cerebral cortex development. After a postdoctoral fellowship at The Scripps Research Institute and Johns Hopkins University, Dr. Cunningham joined the Department of Otolaryngology and the Pittsburgh Hearing Research Center in 2021. Dr. Cunningham's winning research project, titled Development of Gene Therapies for LRTOMT-Associated Deafness, involves studying the gene LRTOMT/Tomt and its association with hereditary deafness. The goal is to understand this association better and develop gene therapy strategies for patients with LRTOMT/Tomt-associated deafness.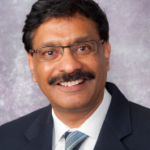 Dr. Sinha is the Jennifer Salvitti Davis, MD Chair in Ophthalmology Research and Professor of Ophthalmology, Cell Biology, and Developmental Biology. He is also an adjunct faculty, Ophthalmology, The Johns Hopkins University School of Medicine and the Department of Environmental Health & Engineering, The Johns Hopkins Bloomberg School of Public Health. His primary research focuses on understanding the mechanisms that regulate the lysosome/autophagy degenerative process in retinal pigmented-epithelial cells that contribute to the early stages of age-related macular degeneration. Dr. Sinha's winning research project, titled Targeting Lipocalin-2 (LCN-2) as a Therapy for Age-related Macular Degeneration (AMD), is a unique pharmacological approach targeting inflammation in the early stages of AMD.
These awards were created by Eye & Ear Foundation Board of Director Bruce Wiegand and his wife Barbara in 2018 to provide support in the form of grants for pre-clinical research, which has the opportunity for commercialization, at the University of Pittsburgh Departments of Ophthalmology and Otolaryngology. Additionally, the Wiegand's have generously agreed to match any contributions made to the Entrepreneurial Research Award fund up to $100,000. This unique agreement ensures that if a product funded by the award reaches commercialization and goes to market, a portion of profits will be returned to the Eye & Ear Foundation for future research support.