The Department of Otolaryngology at the University of Pittsburgh has four new faculty recruits. "Whether it be in the clinic or the lab, each of these outstanding clinicians and researchers will add to the richness of the Department in different ways," said Department Chair José Zevallos.
Dr. Kevin Contrera, MD, MPH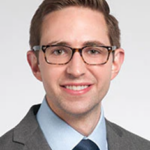 Dr. Contrera will join the faculty as a head and neck surgical oncologist/microvascular reconstructive surgeon in September 2023. He completed medical school and a Master of Public Health degree at Johns Hopkins University, followed by residency training in otolaryngology/head and neck surgery at the Cleveland Clinic Head and Neck Institute. Currently, Dr. Contrera is a head and neck/microvascular reconstructive surgery fellow at MD Anderson Cancer Center in Houston. His clinic focus at UPMC will be head and neck surgical oncology with a special emphasis on microvascular reconstructive surgery. His research focus will be in head and neck cancer clinical trial design and implementation.
Dr. Angela Mazul, PhD, MPH
Dr. Mazul is a head and neck cancer epidemiologist with a focus on the role of geospatial and sociodemographic factors on cancer etiology and outcomes. She currently serves as an Assistant Professor in the Department of Otolaryngology/Head and Neck Surgery at Washington University School of Medicine and is funded through the NIH/National Institute on Minority Health and Health Disparities (NIMHD). She received her undergraduate degree at Georgia Tech, followed by a PhD in epidemiology and post-doc at the University of North Carolina-Chapel Hill Gillings School of Global Public Health. Dr. Mazul will help lead a new head and neck cancer population sciences initiative within the Department of Otolaryngology at UPMC.  Her faculty appointment will begin in March 2023.
Dr. Melissa McGovern, PhD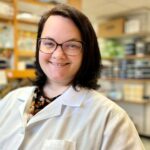 Dr. McGovern is a neuroscientist who investigates inner ear hair cell regeneration in the setting of hearing loss. She received her PhD in Pharmacology and Neuroscience from the Southern Illinois University School of Medicine. She is currently an Instructor at Baylor College of Medicine in Houston, TX, and is funded through an R21 NIH grant.Dr. McGovern will join the outstanding group of researchers in the Department of Otolaryngology's Pittsburgh Hearing Research Center. She will begin her faculty appointment in May of 2023.
Dr. Christina Yver, MD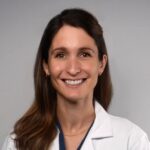 Dr. Yver will join the Department as a facial plastic and reconstructive surgeon and will also direct the Facial Nerve Disorders Clinic at UPMC Shadyside Hospital. She completed medical school and residency in otolaryngology/head and neck surgery at the University of Pennsylvania Perelman School of Medicine. Currently, Dr. Yver is the facial plastic surgery fellow at the Facial Nerve Center of Harvard Medical School and the Massachusetts Eye and Ear Infirmary, considered among the leading facial nerve programs in the world. Dr. Yver will begin her faculty appointment in September of 2023.