The Eye & Ear Foundation is always grateful for our generous supporters, and we have new ways in which to recognize them.
The new Vision Institute at the UPMC Mercy Pavilion has a permanent donor appreciation wall. A duplicate donor wall is now housed at the Eye & Ear Institute in Oakland. These beautiful engraved silver metal sections show different tiers of giving, honoring all donors who have given over $10,000 to the New Horizons for Care campaign. Cumulative donations since the 2016 fiscal year were considered, with the largest amounts corresponding to larger text on the wall.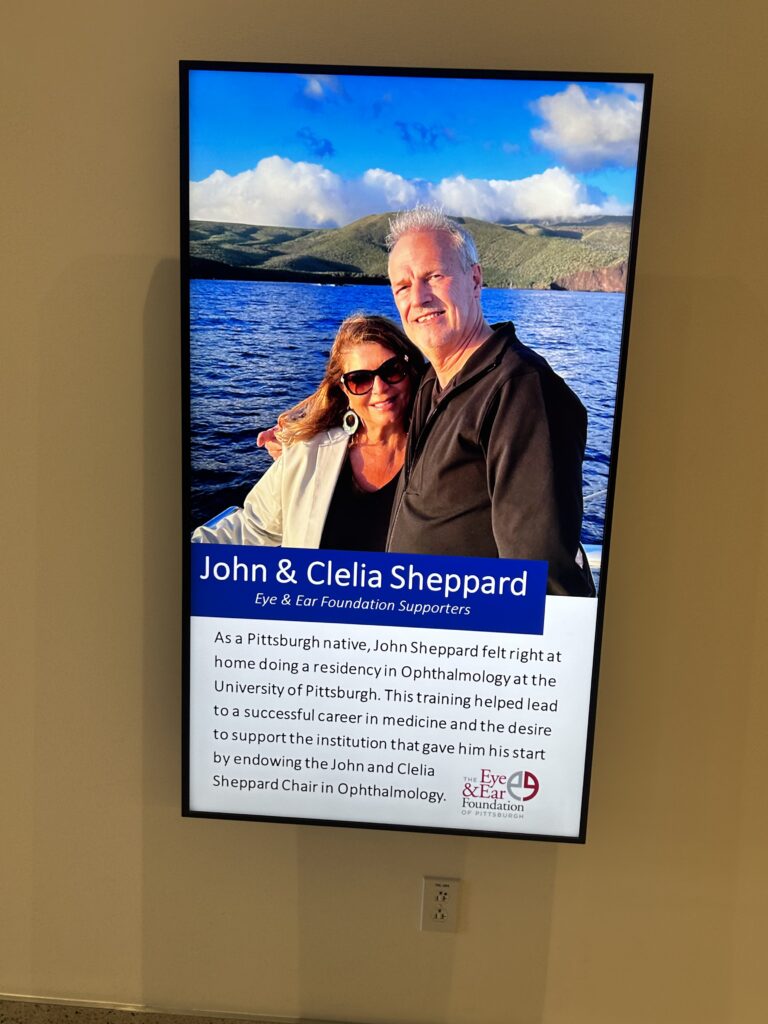 Digital monitors in both locations will feature up-to-date donor bios and quotes. For example, one slide is a picture of Chuck & Jill Brodbeck, Eye & Ear Foundation Board Vice-Chairman and Supporters. The quote below the photo reads, "We support the two Departments because we are confident that their world-class research and great clinical care will improve the lives of countless people around the world and in our local communities."
Names will be added to the donor wall until the campaign ends, so it is not too late to donate!