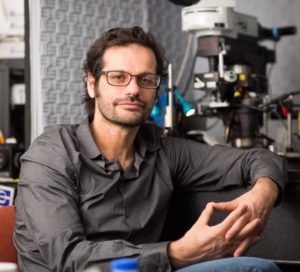 Dr. Thanos Tzounopoulos and his team within the Pittsburgh Hearing Resource Center at the University of Pittsburgh continue to make progress in their quest to develop a pharmacological treatment for tinnitus.
Tinnitus is a condition where a person hears ringing, buzzing, chirping, or other sounds in their ears. The noise can be intermittent or continuous, and can vary in loudness. According to the American Tinnitus Association, over 45 million Americans suffer from this disruptive condition.
Dr. Tzounopoulos, Professor and Vice Chair of Research in the Department of Otolaryngology, recently published an article in the Journal of the Association for Research in Otolaryngology to discuss the progress they've made in developing a viable treatment for tinnitus sufferers. While Dr. Tzounopoulos' work has been ongoing for many years, recent studies have shown that the compound that he developed (RL-81) may be effective at treating tinnitus for much longer than previously expected. This is welcome news to our faculty and patients alike, who continue to look forward to seeing a cure for this debilitating disease.
To read the full publication please visit https://link.springer.com/article/10.1007/s10162-021-00786-3
To stay up to date on future events and news, follow EEF on Facebook, Twitter, and LinkedIn and subscribe to our Sight + Sound Blog. To support the treatment innovations that are improving care, make a donation to the Eye & Ear Foundation.