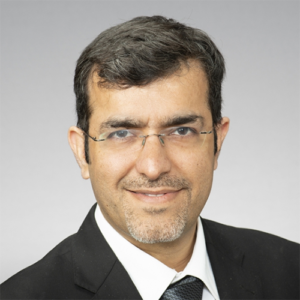 An often understated yet critically important part of the eye is the choroid. Understanding what the choroid is and its role in vision can one day help researchers and clinicians better diagnose and treat commonly known diseases of the eye, such as macular degeneration.
What is the Choroid?
The choroid is the most vascular layer of the eye. It supplies nutritional support to photoreceptors (the most critical cells in the retina) and plays a vital role in vision. Its function is very well established in vision-threatening diseases such as age-related macular degeneration, central serous chorioretinopathy, and pachychoroid diseases. However, understanding the choroid is still very limited considering its deeper eye location, particularly in diseased eyes. With recent advances in imaging, in-vivo evaluation of choroid is possible, and further research will explore its role in retinal diseases and advance therapeutic approaches.
Choroid Research at the University of Pittsburgh
Researchers in the Department of Ophthalmology at the University of Pittsburgh School of Medicine will establish a "Choroid Lab" to conduct translational research on choroid, from bench to bedside. One of their goals is to develop a computational facility to develop newer algorithms for 3D modeling of the choroid using artificial intelligence to create newer imaging biomarkers for various macular diseases, including inherited retinal disorders. Researchers on the team will also create a "Choroidal Image Reading Center" to appraise in-vivo choroidal imaging biomarkers and their predictive role for upcoming gene therapy.
"Advanced imaging techniques such as adaptive optics and choroidal holography will help to evaluate superficial and deeper choroidal blood vessels in health and disease," says Dr. Jay Chhablani, Associate Professor of Ophthalmology and the lead clinician-scientist of the Choroid Lab. "Development of vascular flow indices using these advanced imaging modalities will help to validate proposed vascular theories for various ocular diseases."
Additional goals are to establish an animal lab to develop disease models evaluating possible pathogenic mechanisms and defining newer pathways for drug advancement and development of choroidal endothelial cell culture and cellular disease models to corroborate newer hypotheses for choroidal diseases. Histopathological evaluation by ocular pathology experts aligned with in-vivo imaging would further advance understanding about choroid.
This innovative research is only made possible with support from generous donors to the Eye & Ear Foundation. If you would like to be a part of this groundbreaking research, please consider making a gift to help support our research.