Sight + Sound, Fall 2021
The Pittsburgh Hearing Research Center (PHRC) is a unique place that attracts talented and dedicated scientists, physicians, and staff.
Founded in 2017, PHRC's goal is to perform basic science and translational research to develop solutions, cures, and products to treat and prevent hearing loss and hearing loss-related disorders, as well as to develop more general solutions for neuroscience-based disorders, according to PHRC Director Dr. Thanos Tzounopoulos. "We have one of the fastest-growing hearing research communities in the country," he says.
PHRC Research Focus
Research at PHRC covers a lot of ground. Projects include:
Cellular, molecular, and circuit auditory neuroscience
Systems and computational auditory neuroscience
Genetics of hearing loss
Cell biology and anatomy of the cochlea
Drug discovery and development for hearing loss and tinnitus
Gene therapy for hearing loss
Neuroprosthetics and brain rehabilitation for hearing loss
Auditory nerve regeneration
Age-related hearing loss and dementia
New Faculty Members
Two new faculty members have joined the team in the past year: Michele Insanally, PhD and Christopher Cunningham, PhD.
Dr. Michele Insanally
Dr. Michele Insanally, Assistant Professor, Department of Otolaryngology, started in June 2020. She moved to Pittsburgh from NYC. "I am thoroughly enjoying getting to know the city, especially all of the wonderful cultural institutions and my super friendly colleagues and neighbors," she says.
As a graduate student, Dr. Insanally became interested in studying the auditory system when she learned that passive exposure to environmental sounds could significantly influence the developing brain. She's been fascinated by the brain's ability to change and adapt ever since.
PHRC attracted Dr. Insanally because of the "unique combination of amazing basic and translational science." Translational science turns observations from the lab, clinic, and community into ways of improving patients' health.
In her lab, Dr. Insanally studies neural circuits that support flexible behavior. "As we've all experienced, sounds encountered in daily life are rarely neutral," she explains. "You may not notice the sound of a honking horn while stuck in traffic, but one heard while crossing the street might startle you. How do we learn to interpret what we hear and act on it?"
Specifically, the lab investigates how the brain adapts, how this affects learning, and how these behaviors are disrupted in hearing disorders.By incorporating a wide range of techniques – behavioral studies, monitoring of brain signals, computational tools, neural circuit manipulations, and neuroprosthetics – they seek to identify the neural basis of perceptual learning and improve cochlear implant-based perception.
"These are challenging, ambitious projects," Dr. Insanally says. "I've been extremely fortunate to work with four very talented laboratory technicians, a rotation graduate student, and several undergraduates!"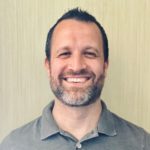 Dr. Christopher Cunningham
Dr. Christopher Cunningham, Assistant Professor, Department of Otolaryngology, started at PHRC in July 2021, when he moved to Pittsburgh from Johns Hopkins University in Baltimore, Maryland. Dr. Cunningham loves Pittsburgh. "It has so many great opportunities and charming neighborhoods," he says. One of his favorite parts of the city is the people, whom he calls extremely friendly and down to earth with a reputation for working hard.
When looking for research areas for his postdoctoral fellowship in Neuroscience, Dr. Cunningham was intrigued by the possibility of studying a fascinating biological system with direct impacts on human health. He calls the auditory system "extremely elegant, with many unique specializations contributing to sound processing." He loves going to work every day, knowing he gets to study it and that his work can have a significant impact.
PHRC's "very exciting" vision and structure appealed to Dr. Cunningham. Now that his lab is established, Dr. Cunningham is hiring and ready to begin experiments. He is interested in understanding how genetics and cutting-edge experimental technologies can be utilized to better understand how the auditory system functions and to develop novel therapies for hearing loss. One of the main projects right now is developing gene therapies for a form of deafness linked to a gene called LRTOMT/Tomt.
Drs. Cunningham and Insanally join an impressive team. PHRC is actively recruiting two more experts, one focusing on regeneration and stem cell research and an additional physician/scientist.
"We are well poised and positioned to drive research and innovation in the hearing and neuroscience space and become the top hearing research team in the country," says Dr. Thanos Tzounopoulos.