The Albert C. Muse Prize in Medicine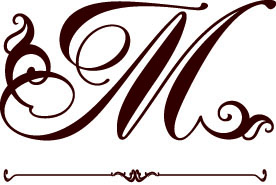 Established in 2001, the Albert C. Muse Prize recognizes the world's leaders in the fields of Ophthalmology and Otolaryngology. Alternating between these two fields each year, this prestigious honor celebrates individuals who have made significant advancements in research and patient care within these two specialties. In 2018, a second honor, the Albert C. Muse Award, was established to recognize individuals who, through innovation and service, have made significant contributions to the Pittsburgh region.
We also recognize Albert C. Muse for his fifty-plus years of dedication and active service to the Eye and Ear Hospital, the Institute, and the Foundation. In past years, Mr. Muse has served as both Chairman and Vice Chairman for the Eye & Ear Foundation. Mr. Muse's unwavering support to the Departments of Ophthalmology and Otolaryngology at the University of Pittsburgh School of Medicine has driven the mission of the Eye & Ear Foundation to advance the research and improve patient care.
We seek nominations for individuals who have made extraordinary contributions to the field of Ophthalmology.
All nominations must be received by Friday, February 28, 2020. Please complete the nomination form found here. Also needed:
Brief biographical sketch of the nominee (no more than one page)
Summary of important contributions made by the nominee to the field of ophthalmology (no more than two pages)
List of three key publications by the nominee
Up-to-date curriculum vitae for the nominee
---
The 2019 Albert C. Muse Recipients for Excellence in Otolaryngology
Dr. Lloyd B. Minor, the Carl and Elizabeth Naumann Dean of the Stanford University School of Medicine will receive the 2019 Albert C. Muse Prize for Excellence in Research and Advancement of Care in Otolaryngology.
Dr. Eugene N. Myers, Distinguished Professor and Emeritus Chair, Department of Otolaryngology, University of Pittsburgh School of Medicine will receive the inaugural 2019 Albert C. Muse Award for Excellence in Innovation and Service in Otolaryngology.
The Muse Prize celebrations will take place on Monday, November 4, 2019.
Dr. Lloyd Minor will present a lecture at 4:00 pm: lecture room S100A in the Biomedical Science Tower on the University of Pittsburgh Campus.
The ceremony will take place the evening of November 4th at the Duquesne Club (invitation only).
For more information on the Muse Prize, please contact Kathy Troy at 412-864-1303 or katherine@eyeandear.org.
Lloyd B. Minor, MD, is a scientist, surgeon, and academic leader. He is the Carl and Elizabeth Naumann Dean of the Stanford University School of Medicine, a position he has held since December 2012. He is also a professor of Otolaryngology–Head and Neck Surgery and a professor of Bioengineering and of Neurobiology, by courtesy, at Stanford University.
As dean, Dr. Minor plays an integral role in setting strategy for the clinical enterprise of Stanford Medicine, an academic medical center that includes the Stanford University School of Medicine, Stanford Health Care, and Stanford Children's Health and Lucile Packard Children's Hospital Stanford. He oversees the quality of Stanford Medicine's physicians on the faculty and in the growing clinical networks and physician practices.
With Dr. Minor's leadership, Stanford Medicine has established a strategic vision to lead the biomedical revolution in Precision Health. Empowering people to lead healthy lives, Precision Health is a fundamental shift to more proactive and personalized health care. Stanford Medicine is driving this transformation by leveraging the art and science of medicine to predict and prevent disease before it strikes and cure it decisively if it does.
Recognizing the importance of fundamental research and Stanford's extraordinary strengths in scientific discovery, Dr. Minor has provided significant support for basic science research and for clinical and translational research at Stanford. Through bold initiatives in medical education and increased support for PhD students, Dr. Minor is committed to inspiring and training future leaders.
Among other accomplishments Dr. Minor has led the development and implementation of an innovative model for cancer research and patient care delivery at Stanford Medicine and has launched an initiative in biomedical data science to harness the power of big data and create a learning health care system. Committed to diversity, he has increased student financial aid and expanded faculty leadership opportunities.
Before coming to Stanford, Dr. Minor was provost and senior vice president for academic affairs of The Johns Hopkins University. During his time as provost, Dr. Minor launched many university-wide initiatives such as the Gateway Sciences Initiative to support pedagogical innovation, and the Doctor of Philosophy Board to promote excellence in PhD education. He worked with others around the university and health system to coordinate the Individualized Health Initiative, which aimed to use genetic information to transform health care.
Prior to his appointment as provost in 2009, Dr. Minor served as the Andelot Professor and director (chair) of the Department of Otolaryngology–Head and Neck Surgery in the Johns Hopkins University School of Medicine and otolaryngologist-in-chief of The Johns Hopkins Hospital. During his six-year tenure, he expanded annual research funding by more than half and increased clinical activity by more than 30 percent, while strengthening teaching efforts and student training.
With more than 140 published articles and chapters, Dr. Minor is an expert in balance and inner ear disorders. Through neurophysiological investigations of eye movements and neuronal pathways, his work has identified adaptive mechanisms responsible for compensation to vestibular injury in a model system for studies of motor learning (the vestibulo-ocular reflex). The synergies between this basic research and clinical studies have led to improved methods for the diagnosis and treatment of balance disorders. In recognition of his work in refining a treatment for Ménière's disease, Dr. Minor received the Prosper Ménière Society's gold medal in 2010.
In the medical community, Dr. Minor is perhaps best known for his discovery of superior canal dehiscence syndrome, a debilitating disorder characterized by sound- or pressure-induced dizziness. In 1998 Dr. Minor and colleagues published a description of the clinical manifestations of the syndrome and related its cause to an opening (dehiscence) in the bone covering the superior canal. He subsequently developed a surgical procedure that corrects the problem and alleviates symptoms.
Dr. Minor received his bachelor's and medical degrees from Brown University. He trained at Duke University Medical Center and the University of Chicago Medical Center and completed a research fellowship at the University of Chicago and a clinical fellowship at The Otology Group and The EAR Foundation in Nashville, Tennessee.
In 2012, Dr. Minor was elected to the National Academy of Medicine, formerly the Institute of Medicine.
Eugene N. Myers, MD, FACS, FRCS Edin. (Hon), served as Chairman of the Department of Otolaryngology at the University of Pittsburgh School of Medicine for 33 years.  He is now a Distinguished Professor and Chairman Emeritus. A graduate of Temple University School of Medicine he completed a Residency in Otolaryngology at the Massachusetts Eye and Ear Infirmary/Harvard Medical School, as well as a fellowship in Head and Neck Surgery with Dr. John Conley. Dr. Myers also served as an Otolaryngologist in the U.S. Army 97th General Hospital in Frankfurt, Germany.
Head and Neck Surgery was Dr. Myers' clinical interest and he estimates that he performed 9,000 operations during his active surgical career.  His rich clinical experience led to more than three hundred publications in peer-reviewed journals and dozens of book chapters. He is the Editor of Operative Otolaryngology- Head and Neck Surgery, Decision Making in Otolaryngology, Cancer of the Head and Neck, and is the Series Editor of Master Techniques in Otolaryngology.
Dr. Myers served as President of the American Board of Otolaryngology, American Academy of Otolaryngology- Head and Neck Surgery, American Society of Head and Neck Surgery, the American Laryngological Association and the Pan-American Society of Otolaryngology- Head and Neck Surgery. Dr. Myers is currently the Honorary President of the Balkan Society of Otolaryngology and is the AAO-HNS Regional Advisor to the Balkan Countries and remains a member of the AAO-HNS International Committees.