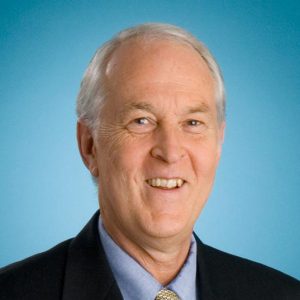 It is with great sadness that we inform you of the passing of Jim Funderburgh, Professor of Ophthalmology at the University of Ophthalmology. Jim passed away on November 27, 2019 after a four-year battle with pancreatic cancer. He died quietly at home surrounded by his family. His obituary is available to read online.
"This is a terrible shock for us to share", said Dr. José-Alain Sahel, Chairman of the Department of Ophthalmology. "We knew it might happen, but nobody can be prepared for the loss of such an outstanding scientist and unique human being".
Working with his wife Martha, Jim specialized in the study of corneal scarring, and more recently did pioneering work on discovering stem cells in the corneal stroma and applying them translationally to cure corneal scarring. With colleagues at the University of Pittsburgh, Jim first reported these therapies in mice, and colleagues in India then applied the Funderburgh Laboratory's approach in clinical trials to successfully treat over 80 patients with blinding corneal scars.
Jim's innovative achievements were recognized by Research to Prevent Blindness, and the continuing project for corneal regeneration will now bear his name. The Department of Ophthalmology's Cornea Task Force is a team of clinicians and researcher experts in cornea damage and will carry on Jim's legacy of cell-based therapy to help regenerate the cornea. Donations for 'The Funderburgh Corneal Regeneration Project' can be made to the Eye & Ear Foundation of Pittsburgh.