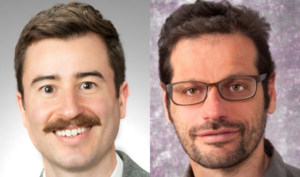 The Eye & Ear Foundation hosted a lunch and learn webinar where Philip Perez, MD and Thanos Tzounopoulos, PhD presented on advancements in tinnitus treatment and research taking place within the Department of Otolaryngology at the University of Pittsburgh School of Medicine.
Dr. Tzounopoulos is a Professor and Vice Chair of Research in the Department of Otolaryngology, as well as a UPMC Endowed Professor of Auditory Physiology and the Director of the Pittsburgh Hearing Research Center. He works to understand tinnitus' underlying cellular and molecular mechanisms and to advance potential treatments and pharmacotherapies for this currently incurable disorder.
Dr. Perez joined the department in August 2021. A native of Houston, Texas, he received his undergraduate degree from Harvard and his medical degree from Washington University in St. Louis. After finishing residency at the University of California San Francisco, he completed a two-year fellowship in Otology/Neurotology at the University of Pittsburgh.
There was a Q&A following the presentation, where Drs. Perez and Tzounopoulos answered questions from the audience.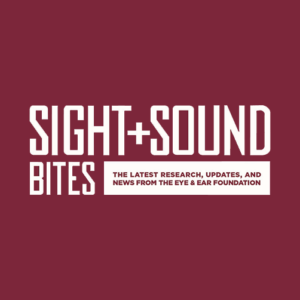 Visit https://eyeandear.org/donate to support our research and educational efforts. Please register for the mailing list to stay informed on our research and patient care advances. Should you have any questions please email Craig Smith at craig@eyeandear.org.